Drywall partitions is the best solution. The good thing about drywall is that it can be constructed quick and easy with little dust and noise. We are able to install a drywall partition within a day. Therefore, creating a new bedroom or small home office is no longer a hassle. Additionally, you can also add rockwool for good sound insulation properties. Most importantly, no job is too small for us. We strive to offer you the best workmanship and service. Feel free to contact our friendly staff for a non-obligation quote. Similarly, in the commercial setting, office drywall partition is an essential component as it segregates spaces for different functions. Additionally, office drywall partition helps reduce noise in concentration. You can create rooms for collaborative environments or to provide confidentiality. Furthermore, together with ceiling grid, we are able to propose a design with acoustics performance that need not entirely be similar or boring.
Today, drywall partition has emerged as the leading option for internal wall in homes residences, office buildings, factories, warehouses restaurants and retail outlets. As compared to the conventional brick or block walls, drywall partition is more versatile in creating interior spaces while also enabling excellent building performances in thermal, acoustic and fire properties. It is a fast track installation method and can be redesigned and quickly relocated with no noisy and untidy hacking of concrete or bricks. Drywall construction is cleaner, quieter and environmentally friendly.
Types of Drywall partition
Standard Drywall Partition (Can be made of Gypsum Board, Cement Fibre Board, Bison Board, Hilux Calcium Silicate Board, )
Acoustics Drywall Partition
High Impact Drywall Partition
Fire-Rated Drywall Partition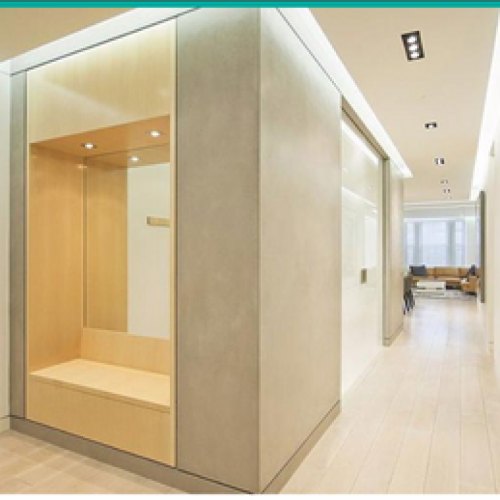 The main and obvious advantage of glass partitions is their perfect and unsurpassed visual appearance. No other design that performs the same function can provide such a refined look. Glass partitions do not just zone the space and adjust the location of working places, they literally decorate the office space, add light and a sense of transparency.
Glass partitions also establish ambience for offices. In contrast to the dense opaque structures of other materials, glass does not create the impression of closed dismal space. Sunlight easily penetrates to the workplace of every employee.
The most significant advantage of office glass partitions is their durability and complete safety. Frameless glass partitions are made only from safe tempered glass, which is very difficult and almost impossible to break accidentally. Of course, glass remains glass, but in order to break tempered glass panels, maximum force must be inflicted for it to break.
If you are looking for frameless glass partition in Kenya, we can create effective work-spaces for you and your team, from meeting rooms and private offices to break out spaces. We can accommodate projects from single glass panels to full fit outs.
We supply & fix different types and sizes of processed glass partitions.
Laminated glass
Toughened/Tempered glass
Laminated & Tempered
Ordinary glass
The glass comes in different sizes; 5mm and 6mm for ordinary glass, 8/10/12mm for processed laminated or toughened glass.
The partitioning glass is fixed with wall brackets or aluminium profiles.
This is one of the most cost effective and flexible solution of the partitioning ranges. Whilst quick and easy to install, Aluminium office partitions prove themselves to be very durable, demountable and relocatable. Aluminium partition systems have been designed to provide maximum flexibility, enabling architects, builders and contractors to revolutionize tomorrow's work place.Choose form a selection of modern and stylish designs to enhance aesthetics of your office or commercial area.Aluminium partition can be done in gypsum-glass, fabric-glass, full & half glass / fabric / gypsum
Key Features
Cost effective
Very neat finishes
Quick to install
Can be powder coated with corporate colors
100% reuse value in-case you are moving offices (Can be carefully dismantled and assembled with ease)