False flooring or Raised Access flooring is a system used to elevate a secondary floor from the main floor using G.I support system consisting of Pedestals and Stringers. This helps in creating a hidden void for the purpose of concealing any heavy mechanical or electrical wires and conduit pipes that cannot be installed on walls or ceilings. This particular form of false flooring system can be installed at varying heights from anywhere between 4 Inches to 3 feet. Thus making it suitable for places like Server rooms in IT based companies, Modern offices, Data Centers, computer rooms etc. 
PRODUCT FEATURES:
– False Flooring Tiles are designed specifically for IT Server rooms and Computer rooms.
– These Tiles have excellent Load Performance and Rolling Load.
– False flooring tiles / Panels are Solid and Quiet.
– These tiles are Non-combustible.
– Life time protection as they are composed of Black Electrode position cathodic epoxy paint.
– False Flooring panels have Class A Flame spread with low smoke development rating.
TILE SPECIFICATIONS:
Type: Anti Static Flooring Tile
Material: Alluminium, Glass, Ceramic, Concrete, OA Bare
Tile Size: 600mm X 600mm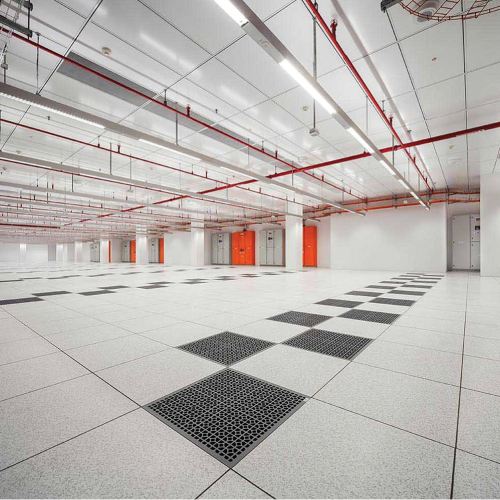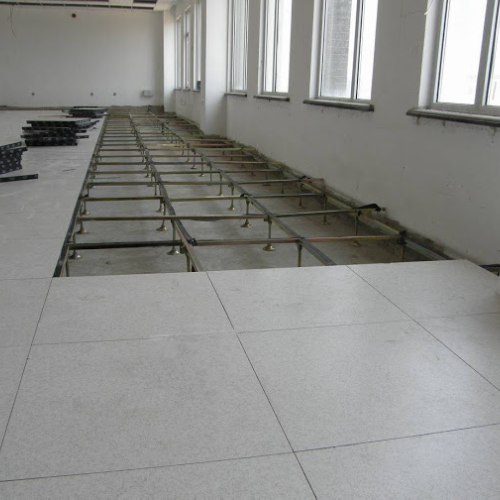 Vinyl flooring is more water-and stain-resistant, versatile, and durable. Also, it is cheaper and has become a popular option among homeowners, particularly in kitchen and bathroom applications. Nearly Colour Endless and colour Design.
Specifications:
Patterns : Wooden, Printed, Plain
Featuers : Water resistant,Sound proof,anti-microbial surface
Type : PVC/Vinyl
Usages : Hospitals,Hotels,Residential,Commercial
Thickness : As per Client Requirement